Jury
Arshak Ghalumyan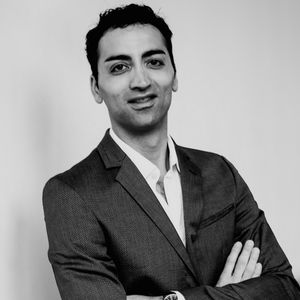 Born in Armenia (18.02.1985)
Ballet School
1993-2002 Armenian National Ballet School
2002-2004 Hamburg Ballet School
Work
Staatsballet Berlin 2004
Demi solo 2006
Soloist 2010
Co-Artistic Director of Ballet Entertainment 2018
Ballet Competitions
Prix de Lausanne (finalist)
Istanbul International Ballet Competition (finalist)
Repertoire and works with a Choreographers
Patrice Bart,Vladimir Malakhov, Jiri Kylian, William Forsythe, Jerome Robbins. George Balanchine, Clark Tippet, Angelin Preljocaj, Heinz Spoerli, Nacho Duato, Itzik Galili, John Cranko, Tim Plegge, Vasily Medvedov and Yuri Burlaka, Stanton Welch, Maurice Bejart, John Neumeier, Giorgio Madia, Ronald Savkovic, Boris Eifman, Mauro Bigonzetti, Kenneth Macmillan, Jean-Christophe Maillot, Benjamin Millepied, Gentian Doda. Ohad Naharin.
Choreography
Promenade - Staatsballett Berlin 2021
CO20 - Staatsballett Berlin 2020
Mare Crisium - Staatsballett Berlin 2020
DITRICH - BalletEntertainment 2018 M.U.S.A. - Staatsballett Berlin 2017
M.U.S.A. - Staatsballett Berlin 2017
Quatro - Korea Ballet World 2016
Blind Mind, Journey, Andra, Shape of my heart, Du lässt Dich Geh'n - Forcefullfeelings (2016, 2017, 2018, 2019)
Barbora Hruskova - pré-seleção/pre selection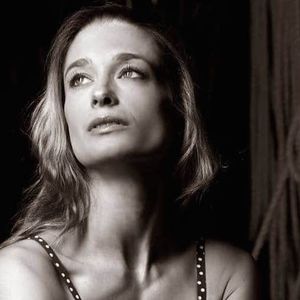 Ballet Master at the National Ballet of Portugal
Former Principal Dancer at National Ballet of Portugal
Former first Soloist at the Royal Ballet of Flanders
Ekaterina Schelkanova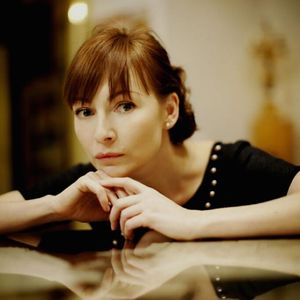 Born in St. Petersburg, Russia, Ekaterina Schelkanova (Chtchelkanova) received her dance training at Vaganova Academy.
While still a student she was already dancing a lot of advanced roles like "Masha" in the Kirov's production of The Nutcracker. Upon graduation, she joined the Kirov Ballet (now the Mariinsky Theatre) as a soloist where she danced a variety of leading roles in the major classical ballets. Recognized for her airy and darting speed, she was the first Russian ballerina to dance George Balanchine's Tchaikovsky Pas De Deux on the stage at the Mariinsky Theatre while still a student of Vaganova Academy.
Joined American Ballet Theatre in 1995, and as a soloist with the Company, she has excelled in a variety of soloist and principal roles using her polished elegance and strong technique with a sparkling stage personality. Dancing in the extensive ABT repertoire she enjoyed stage partnerships with such masters as Julio Bocca, Susan Jaffe, Amanda McKerrow, John Garner, Julie Kent, Eithan Steifel and Angel Corella.
Ms. Shchelkanova's versatility, strong classical training and technical skill shine in classical and contemporary dance allowed her to work closely with legendary Twyla Tharp, Sally Wilson,John Neumeier, Frederik Franklin and Mark Morris. In addition, Ms. Shchelkanova has appeared in numerous ballet class videos and in several ballet books. Her amazing training and pure classical line was noticed by such Masters as Gelsey Kirkland, Natalia Makarova and Mikhail Baryshnikov.
While working with American Ballet Theatre has traveled the world dancing, teaching and coaching.
She also did print modeling for designers like Salvatore Ferragamo and Bvlgari In 2002. She Made her film debut playing the role of "Hunyak" in the Award winning production of "CHICAGO", starring Rene Zellweger, Catherine Zeta-Jones and Richard Gere and took home a SAG Award for their "Outstanding" Performance by a Cast in a Motion Picture" in 2003. In 2004, Ms. Shchelkanova stared and co-produced Anita Doron's independent film " The End of Silence".
In January 2006, Ekaterina accepted a position of Artistic Director at the Berlin International Dance Festival. As a guest, Ekaternia taught classes at National Ballet of Canada and ABT's JKO School. She joined the Royal Winnipeg Ballet as ballet mistress and since September 2007, held the same position at Les Grands Ballets Canadiens de Montreal until she founded "Open World Dance Foundation". Ekaterina notes that "Ballet has introduced me to so many people, places and opportunities." She joyfully shares her knowledge and relationships to help others and to preserve the artform she loves.
Inês Pedruco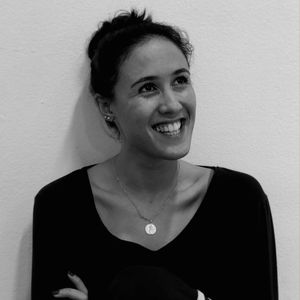 Began his studies in the field of dance at the age of 8 at the Ana Manjericão Dance School, obtaining all the exams of the Royal Ballet School.
In September 2002, she entered the Escola de Dança do Conservatorio Nacional, where she obtained her diploma with merit as a professional dancer in 2009. That same year, she became a semi-finalist in the International Competition "Prix de Lausanne" where she won a Joffrey Ballet School in New York, was invited to dance for the television channel Biography Channel.
In June 2009, he became a member of the Quorum Ballet Dance Company where he worked with several choreographers of different nationalities, performing in several countries such as China, Macau, Denmark, Spain, Serbia, Ecuador, Thailand, Switzerland, Germany etc.
During her professional career, as a dance teacher, she collaborated with several national and international schools in workshops and masterclasses such as: Ravenna Ballet Studio, Artist, Quorum Academy, FullOut, Contemporary Ballet Academy, etc. Quorum Ballet and Vitor Cordon Studios.
Dancer, rehearser and also teacher in Specialized Artistic Education, she taught several subjects, among which we mention, "Contemporary Dance Technique", "Contemporary Repertoire" and "Choreographic Workshop" at the Dance Art School of the National Conservatory.
As a creator, she choreographed for the most varied international competitions.
In April 2016, she was invited to remake the ballet "Swan Lake" by choreographer Daniel Cardoso, at 37.25 - Núcleo de Artes Performativas (NAP), at Teatro Micaelense, in the Azores.
In 2017, he completed the Master's Course in Dance Teaching (ESD) and in 2018/2019 he entered the Doctoral course in Human Motricity, Dance specialty, (FMH).
Kathrin Baum-Höfer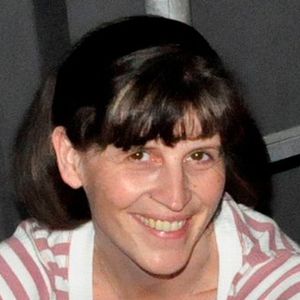 Graduated at Leipzig School of Dance, in Germany
Graduated in ballet pedagogy at Mannheim University of Music and Performing Arts, in Germany
Guest teacher at Salt Lake City University of Utah, American Academy of Ballet and American Ballet Theatre, in the USA
Ballet teacher at Berlin State Ballet School and project manager for the Berlin Youth Ballet
Oliver Matz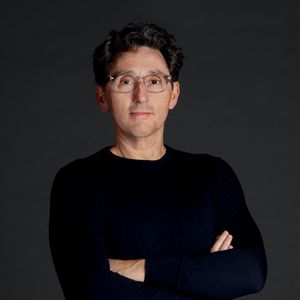 General Director, Zurich Dance Academy (taZ), Zurich University of the Arts (ZHdK)
Oliver Matz received his ballet training at the State Ballet School Berlin and joined the German State Opera in 1980, serving the company as a leading soloist and international ambassador for 25 years.
Oliver Matz is the recipient of numerous national and international awards such as the bronze medal at the International Ballet Competition in Varna, and gold medals at the International Ballet Competitions in Helsinki and Jackson, Mississippi, USA.
In recognition of his outstanding artistic achievements, he was appointed "Berliner Kammertänzer" by the Berlin Senator of Culture in 1995 - the first dancer ever to receive this highest honour.
For his lifetime achievement, he was appointed Honorary Member of the German State Opera in 2004.
Internationally celebrated figures and choreographers like Ray Barra, Patrice Bart, Michael Baryshnikov, Maurice Béjart, William Forsythe, Pierre Lacotte, Hans van Manen, Rudolf Nurejew, Roland Petit, Uwe Scholz, Yuri Vamos, and Wladimir Wassiljev created roles for him or reinterpretations of classical narrative ballets.
Guest appearances and gala events took him to many parts of the world, including performances with Internationally-renowned ballet companies like the American Ballet Theater in New York, the Bayerischen Staatsballett, the Teatro alla Scala in Milano, the Finnish National Ballet, the National Ballet of Canada, the Royal Ballet London and the Stuttgarter Ballett.
Since 2005 he has been the Head of Zurich Dance Academy, where he also teaches classes successfully. Many of his students are engaged at world-renowned companies and have won top prizes at major international ballet competitions.
He serves as a jury member at acclaimed international ballet competitions around the world.
Quentin Roger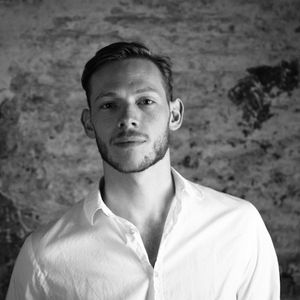 Quentin is a dance performer/creator that currently works with Codarts Rotterdam as guest Ballet Master.
Being born in France, he passed by the international school Rosella Hightower and graduated from Paris Opera.
He first joined some renowned companies such as Grand Théâtre de Genève, Compañia Nacional de Danza, and the Netherland Dance Theatre.
From 2013 onward, he freelanced around Europe and started developing his own style of teaching.
Now, he occasionally teaches workshops and leads his own creative projects, such as dance movies and physical theatre performances.
Rosanna Brocanello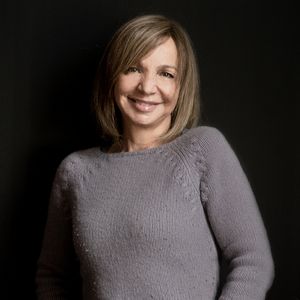 ROSANNA BROCANELLO after dancing in France with Peter Goss, Matt Mattox and Gianin Loringett (OFF JAZZ DANCE COMPANY) works in the Louis Falco Dance Company in New York.

In 1999 she founded the Opus Ballet Cultural Association and from 2000 to 2004 co-directs the Danza Scuola Toscana Association (seat of the Balletto di Toscana).

Since 2004 she has directed the International Centre and the COB Opus Ballet Company of Florence.

She holds stages and courses for dance teachers all over Italy and abroad, she is invited as a jury member at International Choreographic Competitions.
Shahar Binyamini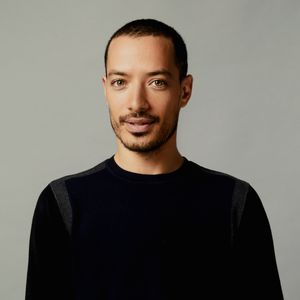 Is a choreographer and performer from Israel. He danced with Batsheva Dance Company from 2006 to 2013 where he performed extensively the repertoire of choreographers Ohad Naharin and Sharon Eyal, Among the works Shahar was the original cast of are; Hora, Sadeh 21, The Hole -by Ohad Naharin and Bill, House- by Sharon Eyal.
During those years in the company, Shahar began his activity as a Gaga movement language teacher. He acted as the artistic director of the Gaga intensive courses in Tel Aviv, Italy, Los Angele, New-York and Japan.
As a choreographic assistant to Ohad Naharin, Shahar is working with dance companies around the world, including Paris Opera Ballet, Ballet BC, Nederlands Dans Theater, Compañía Nacional de Danza, Finish National Opera, Gothenburg Opera House, and Bordeaux national Ballet.
After Leaving Batsheva dance company, Shahar started his international choreographic path on 2016 in Singapore, where he created his choreographic work FLAT for Frontier DanceLand.Throughout his career, Shahar was commissioned by many international dance companies and dance Institutions to create new pieces, including MENSCH (2016) For Saarländische Staattheater, LUNGS (2016) for UCLA, EMPTY3 (2017) for Ate9 and Gauthier Dance Company, PARADISO (2018) for Frontier DanceLand, VULNER (2018) for Norrdans, BALLROOM (2019) for Festspielhaus St. Polten, and I AM (2019) for Ballet du Rhin.
Since 2013, Together with professor Atan Gross from the Weizmann institute for science in Israel, Shahar established a research group of dancers, scientists and choreographers called TNUDA which are based in Weizmann institute and explore the connection between science and movement. Tnuda was also developed into a course for research students at the Weizmann institution between the years 2014-2016 which was led by Shahar Binyamini, Shani Garfinkel and prof. Atan Gross.